Activate the
power of your

Instantly connect community engagement across all channels to unlock intelligent insights and actions.
Grow happier customers, measure outcomes, and drive business impact with Common Room.
Get started for free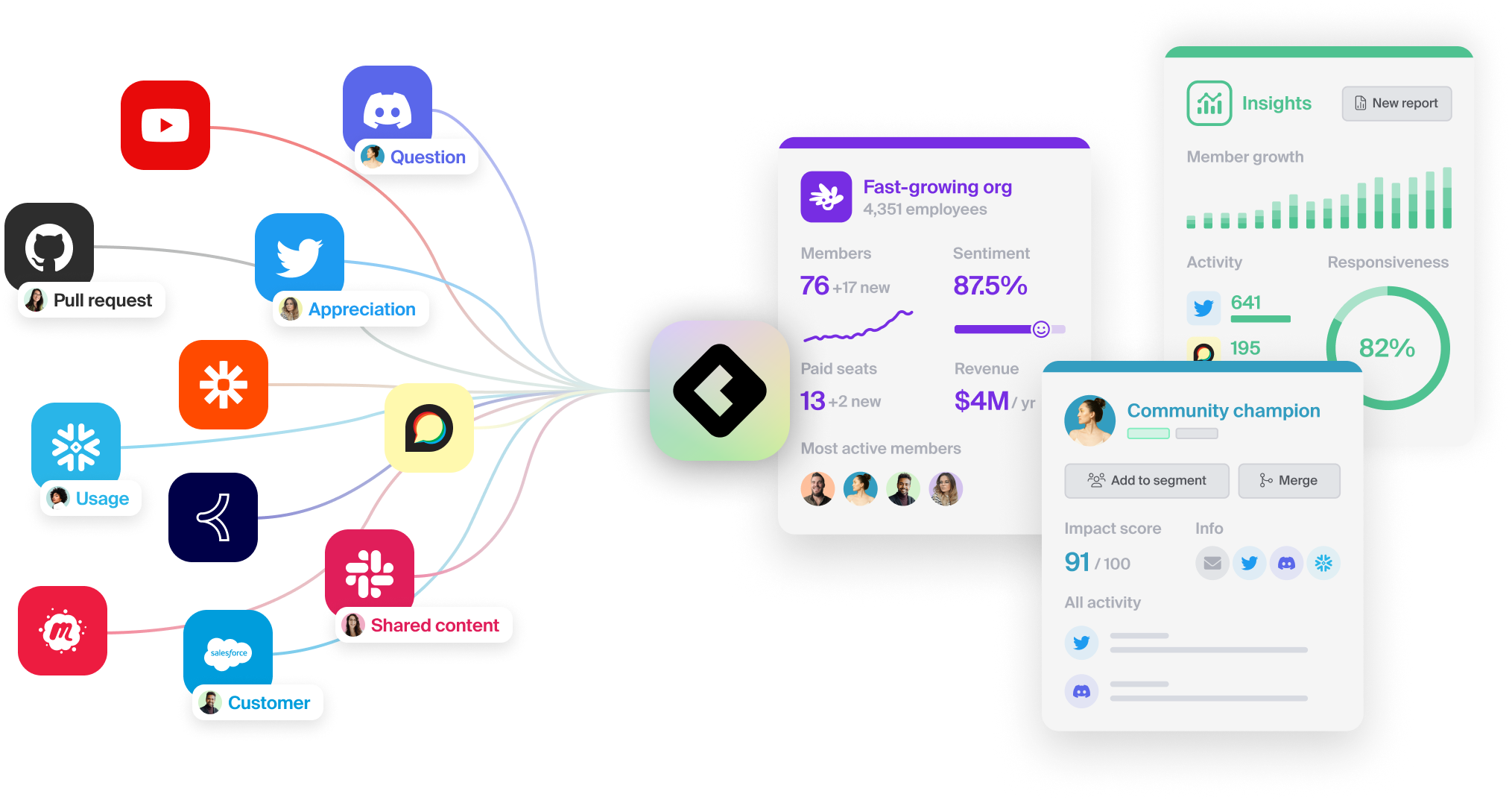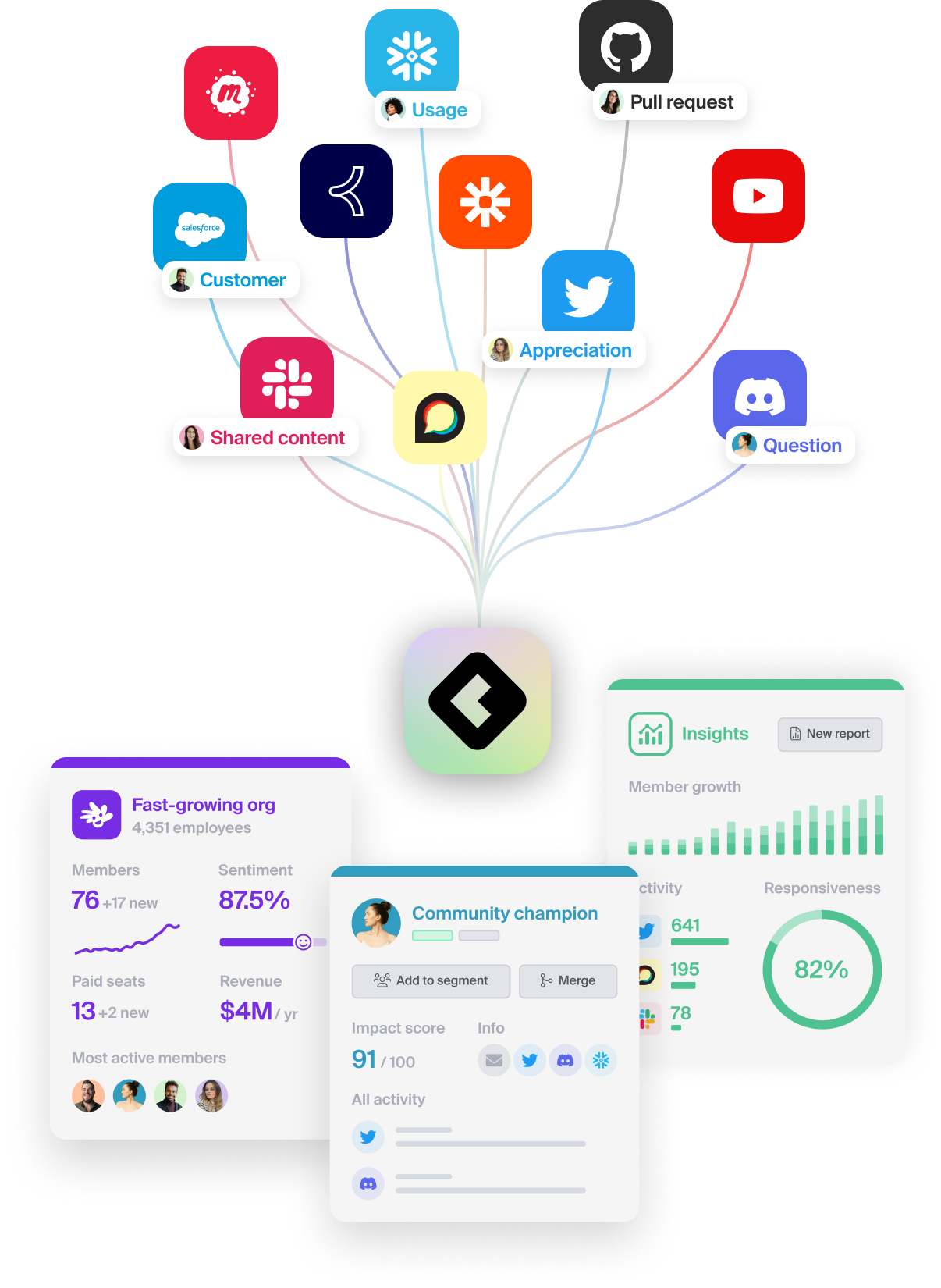 Get a holistic view into the people, conversations, and organizations that matter most across your community.
Get a pulse on your community
Stay ahead of trending conversations, new members to greet, and where to focus your time to have the greatest impact.
Connect community to customer growth
Surface early signals about key organizations engaging in your community. Know the right time and ways to nurture new accounts and grow within existing ones.
Build meaningful relationships
View all information — community activity, product usage, and internal notes — to recognize members as individuals and create lasting relationships.
Nurture key personas
Find and create segments of similar members to streamline common workflows such as sending personalized notes or swag.
Maximize your impact
Spend your time where it counts. Share ready-to-use reports to demonstrate the impact of your community and easily identify which programs are driving the most results.
Measure what matters
Create custom reports to uncover how your community initiatives affect engagement, retention, and more.
Amplify community voices
Find, organize, and share feedback or content from your community.

Build collective knowledge
Capture and share context so teammates can build on existing relationships or find members relevant to their work.
Built for and with incredible community leaders
"Growing and managing a community is a huge undertaking. Common Room is like having another member on my team."
Jared Jones
Head of Ecosystem at Moov
Get a 360-degree view of your community
Bring together community activity alongside product usage and revenue data to view all the details that make individual community members unique, all in one place.
Communities are built on trust. We are, too.
The only thing more important than protecting your company's information is protecting your community's. Both are of utmost importance to us.
Data protection
Data protectionYour data is always encrypted in-transit and at-rest. But don't just take our word for it: we work with external partners to independently audit our security protocols.
Enterprise-grade reliability
Enterprise-grade reliabilityWe keep the lights on so you can do the same for your community. We already support communities of 1.5M+ members and offer a 99% uptime SLA.
Global compliance
Global complianceWe're committed to the privacy of your data and ensuring you meet compliance requirements. We're SOC2 Type I and Type II certified and adhere to GDPR and CCPA regulations.
Become our new Roomie